What To Know Before Going to a Wrestling Camp
By Rebecca Li
Summer is the time to go to wrestling camps and take your wrestling skills to another level. For those of us who have not been to a wrestling camp before, your first time may seem somewhat intimidating. After all, spending two or three days to a week in a different practice room is a pretty big change in environment. Additionally, you will have the chance to meet and be in contact with many different wrestlers and coaches during the camp.
Rest assured, this guide will give you tips and advice on what to expect at a wrestling camp and what you should do there. It should be noted that camps can be very different from each other. Some may focus more on intensive training and conditioning, while others may be more technique-heavy.
Fluid and Food
Since wrestling camps usually last a full day, it is important to bring enough drinks and eat well at the camp to maximize your performance and learning. Gatorade or other energy drinks may be a good choice to give you a boost mid-practice.
Before the camp, make sure to eat a good breakfast. Wrestling on an empty stomach isn't wise. You need to fuel your body!
Eat something with a good amount of carbs and protein to get you through the practice. Don't eat foods that will make your stomach upset during the camp, though. Such as large amounts of dairy, greasy foods, and super sugary foods. Good foods to eat beforehand would be: protein bars, oatmeal, eggs, fruit and other healthy breakfast items. Also, don't overeat, that can also make you feel sick. 
If your facility does not have a water dispenser, then it is absolutely critical that you bring enough water bottles to last you through the day. Trust me, one 16-oz bottle is not enough!
Many camps might include lunch, but you should also bring some snacks to eat between practice sessions and post-practice if you are hungry. It does take quite a lot of energy to wrestle the whole day and the kitchen cabinet is not within your reach like it is for the rest of the summer. Don't be like me and have your stomach grumbling all morning before lunch!
Workout clothes
Other than the basics: wrestling shoes, knee pads, or mouthpiece (if you need it), you should also bring sufficient workout clothing. Bringing one or two extra sets of workout clothing everyday is a smart move to ensure that you are not drenched with sweat all the time. Along with that, bringing a towel can help you dry up quickly between sessions.
It does really depend on the nature of the camp (intensive vs technique) and your personal sweat level to determine how many sets of clothes are needed. A good rule of thumb is to anticipate changes after every session or during lunch and breaks, then adjust for the next few days depending on how many changes you actually did. After all, bringing a few extra shirts won't hurt. 
---
Now that we've covered the basics of what to bring to camp, here are some more tips from the sisterhood of wrestlers:
Bring a notebook and pencil to take notes
Many technique camps are heavily information packed. Although you will get a chance to drill the moves, it may be hard to remember all the things you have been taught at the camp. Therefore, it is a good idea to bring either a physical or digital notebook to quickly jot down new moves or things that the coach advised so you can remember and use them later in your matches.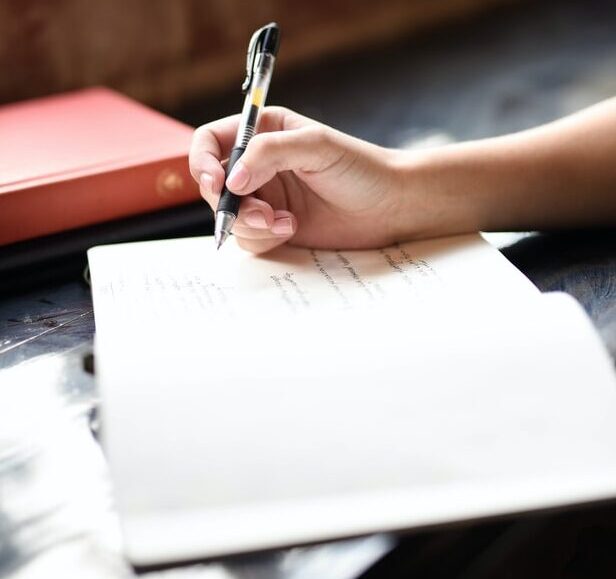 Be confident, no ones gonna judge you
Also another tip I'd suggest is to just learn as much as you can and don't worry about being judged. The coaches and all the wrestlers are all there for the same reason– to get better at wrestling. There's no reason to worry about being judged because the camp is not about what others think of you. It is about what you learn and improve on so you can be better on the mat.
The coaches and all the wrestlers are all there for the same reason– to get better at wrestling.

Orianna Morales
Don't be afraid to ask questions
Asking questions is a vital part of learning. Don't be scared of asking questions. There are no stupid questions! Chances are, other people also have the same question as you. When you are drilling, utilize your resources and ask the coaches walking around if you have a move that you are unsure of.
Don't be afraid to talk to people and make new friends
I've met so many wrestlers who either had more, less, or even the same amount of experience I had and it's honestly comforting. Wrestling camp is a great way to meet others who are passionate about wrestling and become better together. So if you click with someone, definitely get their contact information.
Be sure to get to know the camp coaches. Good connection to coaches will help a lot in the future. For example, an alumni of my school team was able to connect with a wrestler from Menlo, who eventually got to try out with the coaches there and got a college scholarship. Especially if you are planning on continuing wrestling after high school, a good network of wrestlers and coaches will help you in the future.